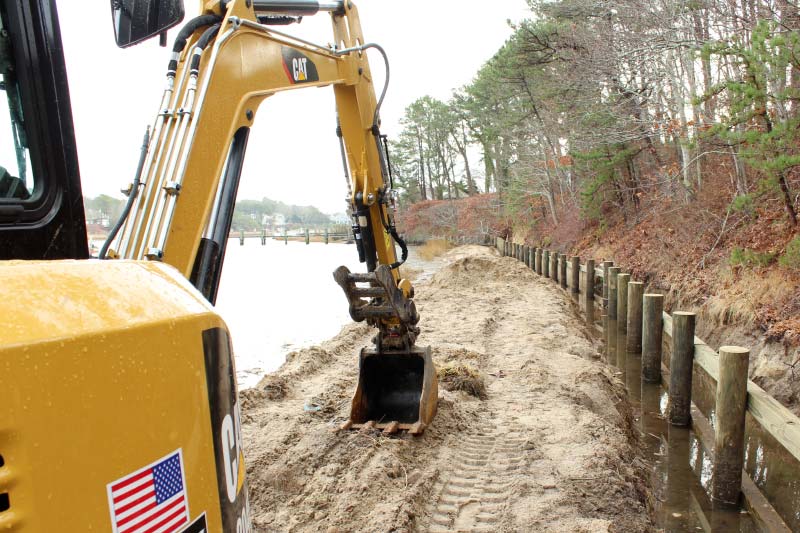 Location: Osterville, MA
Project Completion: January 2016
Details: Installation of an approximately 305+ ft. timber bulkhead to combat erosion at the base of a slope. There was an existing bulkhead in the middle of the site to which the new structure was tied into. Site access was difficult. All equipment and materials were mobilized by barges and work skiffs. Beacon Marine has built dozens of seawalls similar to this using both timber and vinyl sheeting throughout Cape Cod.